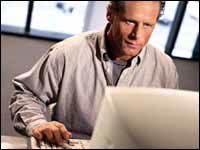 We love what we do and we encourage integrity and strong work ethic, with all employees taking pride and ownership in every job they do. This philosophy underscores the major ingredients to our continued success - striving for total customer satisfaction, a high level of staff attention to quality and detail, on-time delivery, and aspiring to exceed every customer's expectations.
Our Mission And Promise To You
To service our customers, friends and neighbors maintaining the highest levels of honesty, trust and integrity. To be innovative in the technological evolution of the printing industry and maintain a position of growth, establishing our strength and leadership in the printing industry.
Guiding Principles
Print 1 is proud of the strong roots it has built in the Bethesda-Chevy Chase community. It has been a source for your business communications needs and has been on the leading edge of technology for over 15 years. The Print 1 staff understands that an investment in technology can actually save money by improving efficiencies.
Print 1 began in March 1990, when Jeff Gordon purchased a small copy shop called Postal Instant Press. In the beginning, the 800 sq. ft. shop had an annual revenue of around $200,000. Through several expansions and a consistent commitment to quality service, it has expanded into two new locations and now does $3.5 million annually.
In 1998, Mr. Gordon purchased a Heidleberg Speedmaster sheet-fed press, giving rise to a whole new realm of printing capabilities. The new business enabled Print 1 to expand into its Silver Sprint warehouse, where all of its presses and bindery equipment are still located today.
In 2002, Print 1 acquired the cutting-edge in color copy technology, a Xerox DocuColor 2000. With this new machine, it was able to meet demand for high-quality, short-run color printing like never before.
Services expanded again in 2003, when Print 1 became a mailhouse as well as a printer. With the addition of PostalSoft mail-sorting software and a JetMate address and barcode printer, Print 1 was able to offer bulk-mail services, removing the bother of multiple vendors from its customers' lives. The influx of new business enable Print 1 to move to a larger space, where it is still located today.
Print 1 will continue to evolve as a diversely skilled, fast-moving team of professionals ready to learn from each other and meet whatever challenges our clients may face.