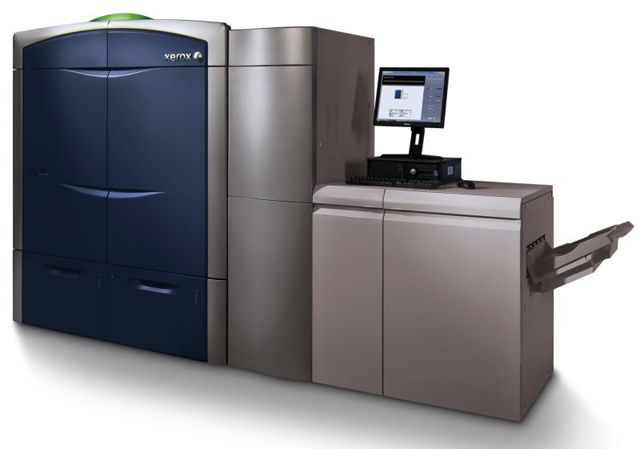 We utilize the most current technology in our industry. This is our brand new Digital Press with the ability to print clear dry ink that looks similar to varnishing. Our offset printing workflow is Direct to Plate Technology with a pdf workflow by ApogeeX by Agfa and a Sherpa proofing system by Agfa.
Our digital printing workflow is sent directly to our many copier straight from our Macintosh and PC platforms to deliver the best quality first generation.
Here is a small list of some of our equipment.
PREPRESS
Direct to Plate Technology

PDF workflow - ApogeeX by Agfa
Presstek Plate Setter (DTP)
Sherpa Proofing System by Agfa
DIGITAL PRINTING/COPYING
Xerox DocuColor 2060
OFFSET PRINTING
Heidelberg Speedmaster 7200 20x29

Heidelberg Windmill Letterpress
BINDERY/FINISHING
Finishing EquipmentHorizon 20 bin Collator and Stitcher
Heidleberg 528 Die Cutter
Stahl T36 Folder
Posback Score/Perf
GBC, Plastic Coil, Tape and Velo Binding Machines